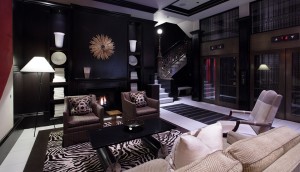 With a new year comes new travel plans. Why wait when you can book your travel to Boston now! XV Beacon Hotel, a luxury hotel in Boston's historic Beacon Hill, has luxury hotel packages suitable for all travelers. From our Winter Wishes package to breakfast in bed, you'll find the perfect hotel deal, no matter when you travel.
If you're a new guest to XV Beacon, here are five things you probably didn't know about our boutique Boston hotel (but we're sure you'll discover them all):
Did you know that XV Beacon has an app for iPhone and Android that goes directly to our concierge? Whether you're in your guest room or out and about in Boston, you can open our app and get service right at your fingertips.
Need a ride to an important business meeting or dinner reservation? We'll take you there. Our complimentary Lexus sedan and SUV service will drive you to your important Boston appointments. We even offer airport transportation service. Ask our concierge for details.
We're pet friendly! Why leave your favorite four-legged friend at home, when we offer them all the same comforts our guests enjoy. XV Beacon is a pet-friendly hotel, and we'll pamper your pets with treats and beds made especially for them.
Every guest room at XV Beacon Hotel has its own personal fireplace. If you're visiting Boston this winter, cozy up with our cashmere throw in front of your fireplace and let winter happen outside your guest room.
Our Gilbert Stuart Suite doubles as a boardroom for your business needs. Our suite is actually two studio rooms combined with a separate Parlor Room which has a dining/boardroom table that accommodates up to ten people.
Ready to make your reservation? Book your room now or contact our concierge for more information and to help plan your itinerary.