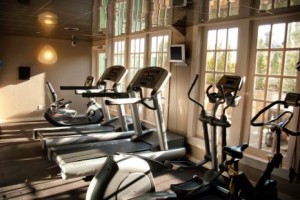 It's hard to keep up your daily routine when you're traveling (especially when you can sleep a little later in the four-poster and canopy beds at XV Beacon!). For those travelers who carve out time to be healthy-on-the-go, or those who just need a little extra motivation, Fortune Magazine rounded up the best healthy travel tips, including a stay at XV Beacon.
A few of our favorite healthy travel tips from the article include: Ask for a jogging map, request a smoke-free room, and ask for a room with a standing shower, like those found at XV Beacon.
We also rounded up a few other ways to stay healthy during your Boston travel:
Take a bike ride around the city
Ask our concierge for a list of smoothie and juice bars near the hotel
Consider booking an in-room massage during your down time
Go for a morning walk through historic Beacon Hill, or a job around the Boston Common. Tip: ask our concierge for a jogging map and a walking trail map, so you can chart out your best path.
Visit the Sports Club LA, where XV Beacon guests have a discounted day rate, or spend a few extra minutes in our hotel gym
Have an afternoon free? Rent a kayak for a spin around the Charles River
Need some extra help planning your Boston visit? Get in touch and we'll be happy to help build your Boston itinerary. Let our reservations specialists know of any dietary restrictions you have, so we can be sure to accommodate any healthy choices you make.