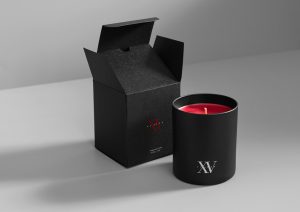 Did you know XV Beacon has a signature hotel scent? When you walk into our Boston luxury hotel, you're immediately transported away from the hustle and the bustle of the city, and into a quiet retreat of relaxation and luxury. Part of that experience includes our candles, the best hotel scent for home, made exclusively for XV Beacon and our guests.
As featured in the Boston Globe's Sunday Travel section, hotel-specific scents are becoming more common.
The next time you enter a hotel and are greeted with a whiff of something unfamiliar — fresh, addictive, or delicious — know that it's likely intentional. It's not there to mask something less savory. Or to lure guests into a gift shop where it can be purchased as an 8 oz. poured candle. (Though that may also occur.) Instead, the scent is said to be there to evoke a feeling, awaken the senses, and to, above all else, create the impression that staying in this particular hotel is an experience like no other.
At XV Beacon Hotel, that feeling is home. We want all our guests to feel like they've arrived to a familiar location, encased in personalization and surrounded by history. You can take the familiarity of XV Beacon home with you when you leave our luxury hotel. Just ask the concierge for a candle featuring XV Beacon Hotel's scent, one of our bathrobes or the cashmere throw, then you'll never be far away from your favorite Beacon Hill home.