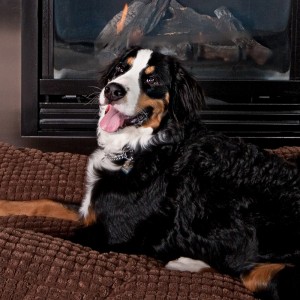 There's no place like home, even for your favorite furry friends. When you're traveling, it's hard on your pets as well as your home, which is why Fifteen Beacon welcomes all four-legged guests. 
Our dog-friendly hotel provides all the amenities your pooch needs to stay happy while you're visiting Boston. We'll welcome your pup to Fifteen Beacon with homemade healthy dog biscuits, a plush bed and turn down water. Talk to our conciege about dog sitting and walking services, especially if you plan to be out sight-seeing most of the day.
We recommend taking some personal time with your pup while you're here. With Boston Common just a few steps away, you'll have plenty of space to play catch, throw around a frisbee or lounge under a tree with your dog. Runners can head along one of the many trails around the city with dog-in-tow, just add a leash and you'll be on your way!
The extra bonus: 100% of your optional $25 pet donation will go to various reputable charitable pet organizations.