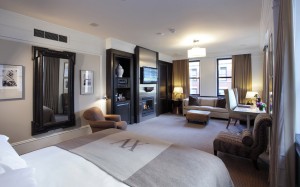 There's nothing quite like a great luxury hotel. The fine dining, exquisite bathrooms, dreamy beds, signature scent, and friendly staff are just some of the luxuries you'll find at XV Beacon Hotel.  So, we're honored to be included on the 2017 Condé Nast Traveler Readers' Choice Ballot.
This yearly survey allows readers to rank their favorite properties, restaurants, airlines, airports, resorts and more. XV Beacon Hotel is on the ballot in Hotels & Resorts, and it's an extra special mention because it's chosen by our guests. Our guests are our family, and we're always ready to welcome you at any time of the year.
Did you know that every time you submit a vote for your favorite luxury hotel, you'll be entered to win a Viking Homelands Tour from Viking Ocean Cruises? The more you vote, the more chances you have to win!
Visit Conde Nast Traveler and tell the world why you love staying at XV Beacon Hotel in Boston. Vote now. The poll will be live until July 1, 2017, with results appearing in the November 2017 issue and on the Condé Nast Traveler website.