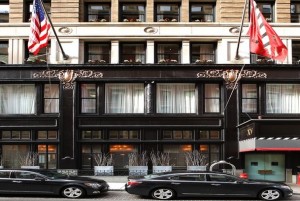 'Tis the season for giving, and at Fifteen Beacon, there's nothing we love more than giving back to the customers, communities and charities we cherish. That's why we'll be offering complimentary valet parking and donating a portion of each room rate booked on December 1st to select charities as part of the worldwide social initiative #GivingTuesday.
If you're not familiar with #GivingTuesday, it's the Tuesday after Thanksgiving that asks all of us to give a little to those in need, and spread a little kindness wherever we go. Want to see what we're up to for the holidays and how our team is participating in #GivingTuesday? Follow us on Twitter, Instagram and Facebook for all the good cheer.
At Fifteen Beacon, we're all about giving back – and not just around the holidays. We believe that giving back shouldn't be limited to just one day a year. That's why, throughout the year, you'll find special promotions that give to various charities including animal rescue and shelter organizations, Greater Boston Food Bank, and more.
Check out the promotions and packages page for more information, or contact us for more details.