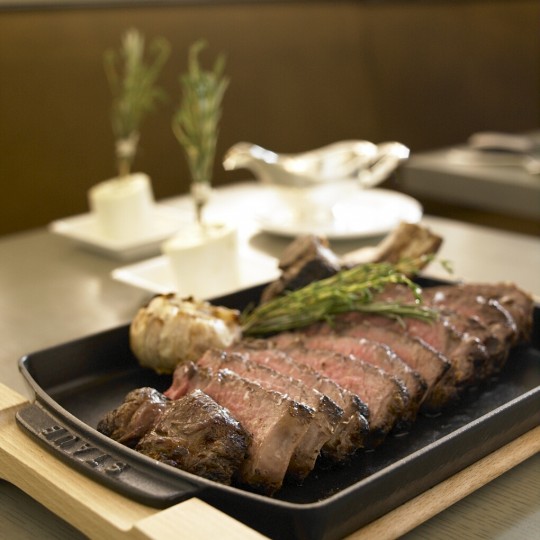 When it comes to cuts of beef, no one knows their steak quite like Mooo…, the steakhouse at XV Beacon Hotel. Travel + Leisure recently ranked the best steakhouses in the U.S. and Mooo… made the list, along with some other favorites from coast to coast.
Here's what Travel + Leisure had to say:
This Beacon Hill beefery adjacent to boutique hotel XV Beacon eschews wood paneling and leather booths in favor of black-and-white cow art, amber resin chandeliers, and high-backed chairs. The kitchen focuses on prime cuts of dry-aged beef paired with house-made sauces, like béarnaise, bordelaise, and ketchup-based BBQ. Beef Wellington and a starter of bone marrow with herbed butter and red wine sauce are other standouts.
We couldn't agree more. Whether you're here for breakfast, lunch or dinner, Mooo… will constantly delight your palette and curb your cravings for meat, seafood and of course, desserts.
The restaurant is open seven days a week for breakfast, lunch and dinner. Join us on Sundays for our legendary brunch, where everything from traditional eggs benedict to decadent pancakes, fresh smoothies and of course, our signature Wagyu beef dumplings, are on the menu.
If you prefer a more casual setting, grab a seat at our bar and enjoy a full menu that accompanies our award-winning wine list, or a traditional steak house martini.
Whatever craving brings you to Mooo…, we're delighted to welcome you!