Indulge in luxury this Valentine's day in Boston with our list of the top 10 things to do at the XV Beacon.
1) A Candlelight Dinner
Looking for Things To Do this a Valentine's Day in Boston? A fantastic dinner, candles, your favorite wine … you have everything in place for the perfect romantic evening! Remember to include your lover's favorite meal in the menu. Whether in the comfort of your guestroom at XV Beacon or in Mooo…. Beacon Hill Restaurant, take the time to savor this evening.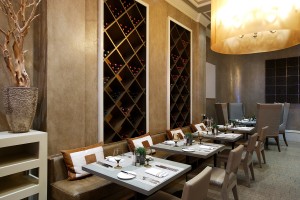 2) A Romantic Getaway
Chocolate covered strawberries and rosé? Yes please. Indulge your loved one with a desired city getaway. Enjoy a host of lush delights as you let the hustle and bustle of the world fade away behind you. Reignite feelings. Rekindle romance. Escape to XV Beacon where we are fluent in the language of love. Enjoy our Be Mine Valentine's day package and receive a bottle of rose and chocolate covered strawberries, rose petal turndown, a late check-out, and breakfast in bed.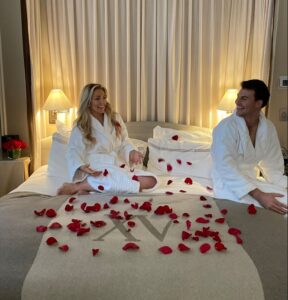 3) Ice-skating Day Date
A little snow twirling in the wind, red cheeks, you have to admit that skating can be very romantic. Just steps from the hotel is The Boston Common Frog Pond which is open weekly from 10am-9pm.
4) A Relaxing Afternoon at the Spa
A full day of pampering! If you want a more complete experience, allow our Concierge to book a massage for both of you at one of our preferred vendors as we have in-room services or off property partnerships with local spas.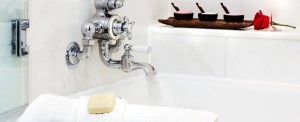 5) A Lavish Gift
Doesn't everyone speak the language of love by gift-giving? From long stem roses to splurge-worthy gifts like our Frette robes, custom candles, or our cashmere throws that will be cherished for a life-time. We know that gifts are always welcomed. Should you be interested in purchasing a gift from XV Beacon please reach out to our Concierge for more information.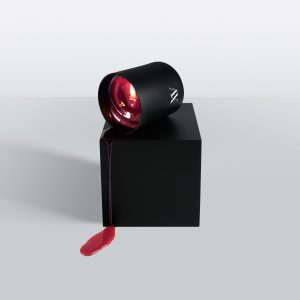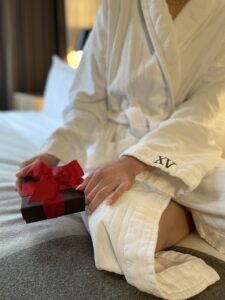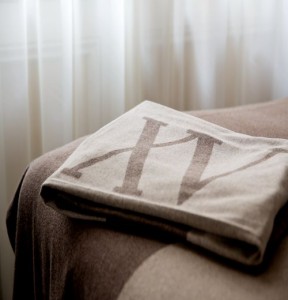 6) A Movie Marathon
Cozy up in front of a crackling fireplace and enjoy a good movie for Valentine's Day. This is the perfect opportunity to discover new movies or re-watch some oldies but goodies. If you are staying in one of our luxurious guestrooms with gas fireplaces we would be thrilled to offer a 50% discount to any in-room rented movies with code: VDAY. (Offer valid for 2/9-15, 2023)
7) Be Charitable
We all know that Valentine's Day is one day out of the year, but there are 364 other days out of the year that we all could be more appreciative, compassionate, and giving. There are plenty of charities that would greatly welcome your time or donations to help support their cases throughout the year.
8) Outdoor Activities
Explore the beauties that nature has to offer. Take a walk, reconnect, live in the moment, and reminisce with each other while enjoying some one on one time with one another.
9) A Show or Sporting Event
Share a special night together enjoying humor, singing, dancing, or live entertainment. Boston offers a variety of entertainment to fit your liking and our Concierge team would be thrilled to assist you with the purchasing of any tickets.
10) Small Attentions
Everyone love surprises. Whether it's a foot massage, a sweet love note, or even doing all the dishes of the day, take care of your partner. Good moments of tenderness ahead.