Book Now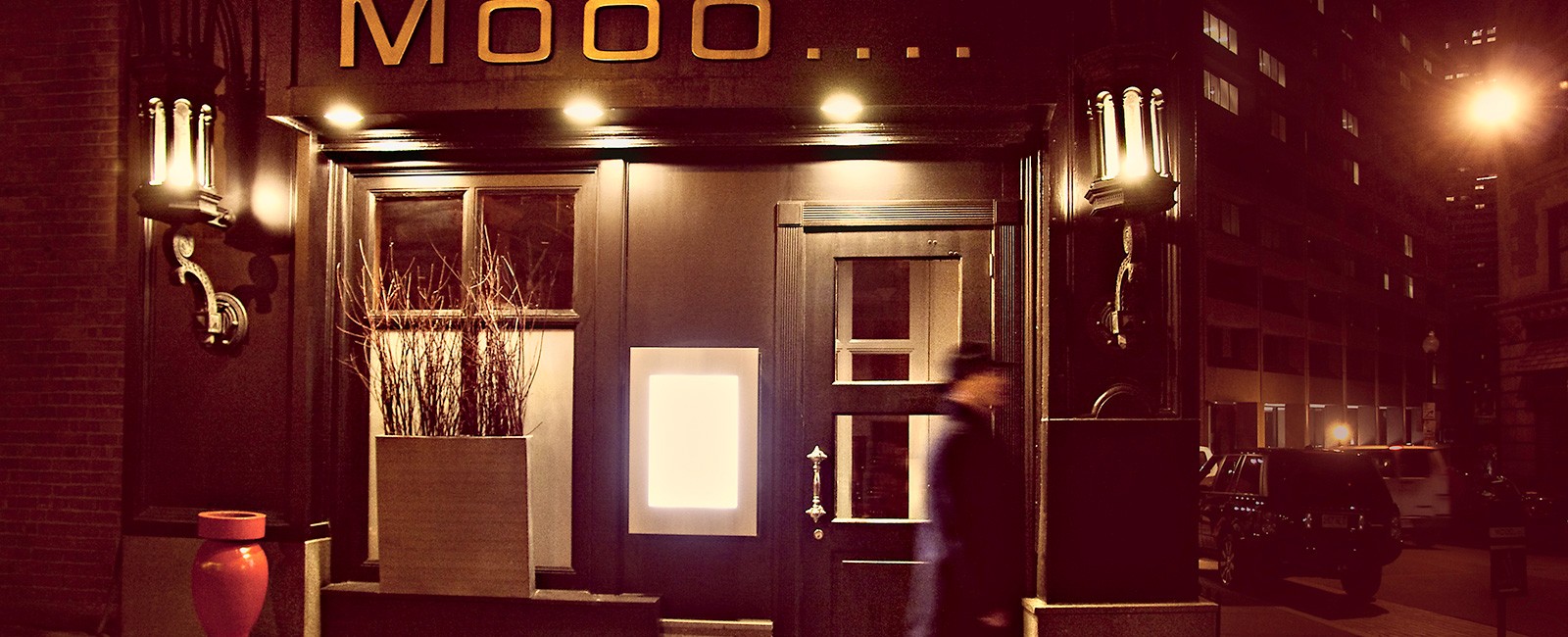 A Luxury Dining Experience Steps from your Hotel Room
Mooo.... Restaurant in Downtown Boston
As a steakhouse, Mooo….'s versatility also puts it in the moood for breakfast, Sunday Jazz brunch, lunch and lighter bar fare as well as dinner. Simply stated, Mooo…. reflects the apex of hotel fine dining. Attentive service, sophisticated décor, signature dishes that include an all-natural grass-fed ribeye and Wagyu A5 sirloin—plus the best decadent pancakes, fresh smoothies and salads this side of the Charles. Dub Mooo…. as both traditional yet innovative. Mooo….—an exceptional restaurant for casual and fine dining in Boston.
Book A Table
Get In Touch
15 Beacon Street Boston, MA 02108
T: 617.670.2515
Take-out Hours
11am-2pm Take-out Lunch
5pm-9pm Take-out Dinner
3/16/20 NOTE: Due to COVID-19 Mooo…. will be closed at the end of dinner service on 3/16/20 following the new state of emergency imposed on bars and restaurants.
There will remain only food and beverage service provided to registered hotel guests in their rooms.
Mooo is able to provide take-out for pick up in-house or locally for delivery to the Beacon Hill / Downtown Crossing area.
About Mooo….
Mooo…. located on Boston's Beacon Hill, is a modern steakhouse adjacent to the luxurious XV Beacon Hotel. Chef/Owner Jamie Mammano uses his culinary expertise to create classic, yet modern steakhouse dishes. The warm modern décor provides a relaxed, sophisticated atmosphere. The restaurant is open seven days a week for breakfast, lunch, dinner and for brunch on Sundays. Mooo…. also offers a full bar and an award winning wine list.